This is not only a low-income housing issue; this affects
everyone
Affordable and attainable housing refers to housing options that are within the financial reach of all individuals and families.
The people who serve our community, at all levels, are increasingly unable to live where they work. Our seniors can no longer live in the communities where they worked for decades.
Affordable and attainable housing is a multifaceted issue that requires innovative solutions and collaboration across all sectors.
What is affordable housing?
It is getting more challenging for people to afford homes in our region.
Housing is considered affordable if a household is paying no more than 30% of their gross income on rent or a mortgage. Thus, what is affordable varies by each family's income. Some calculations include basic utility costs, though many do not account for transportation and other needs.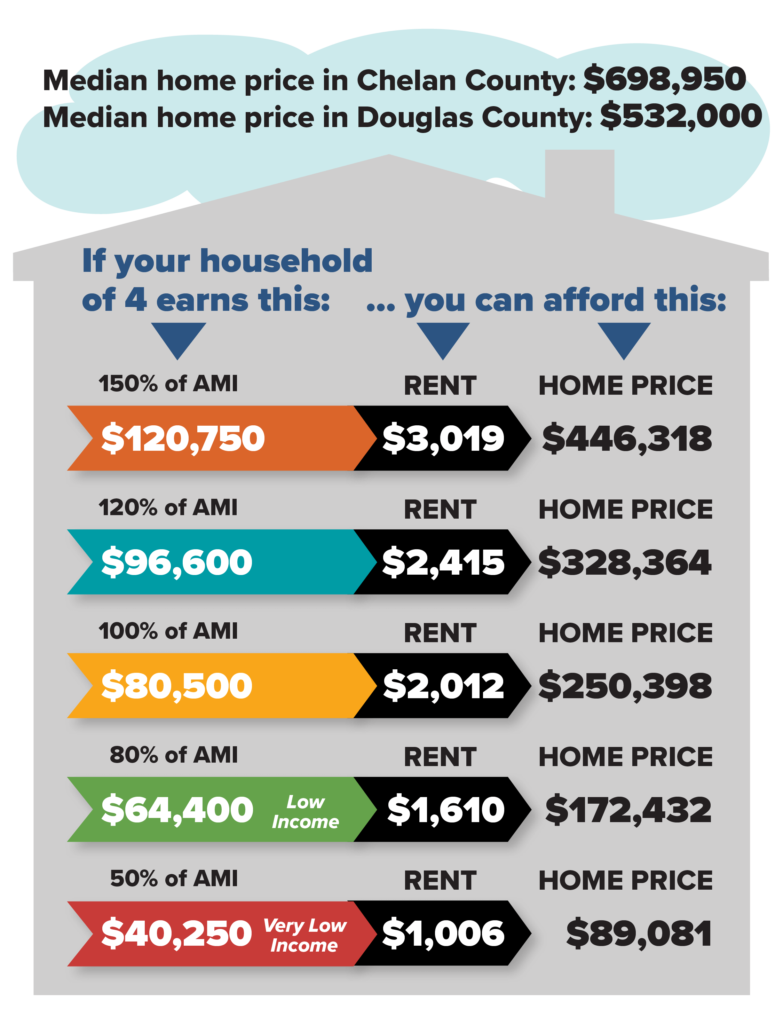 Key findings from the 2022 Regional Housing Survey
Whether seeking to rent or buy, 67%+ of people found the greatest challenges of overall supply and cost.
62% of responders say they have considered relocating due to housing issues.
Since 2017, housing prices have increased 66% in comparison with incomes at 17%.
1/3 of respondents have more than 30% of their household income going toward housing (14% with 40% or more).
Recent Legislation & Key Reports
HB 1220: Based on a medium projected population growth, Chelan and Douglas counties need 17,000 new homes over the next 20 years, with about 50 percent of those homes for people making less than the area's median income.

HB 1110: Increasing "middle housing", dwellings like duplexes, townhomes and backyard cottages that provide more housing units than single-family homes but are smaller than traditional apartment buildings, in areas traditionally dedicated to single-family detached housing.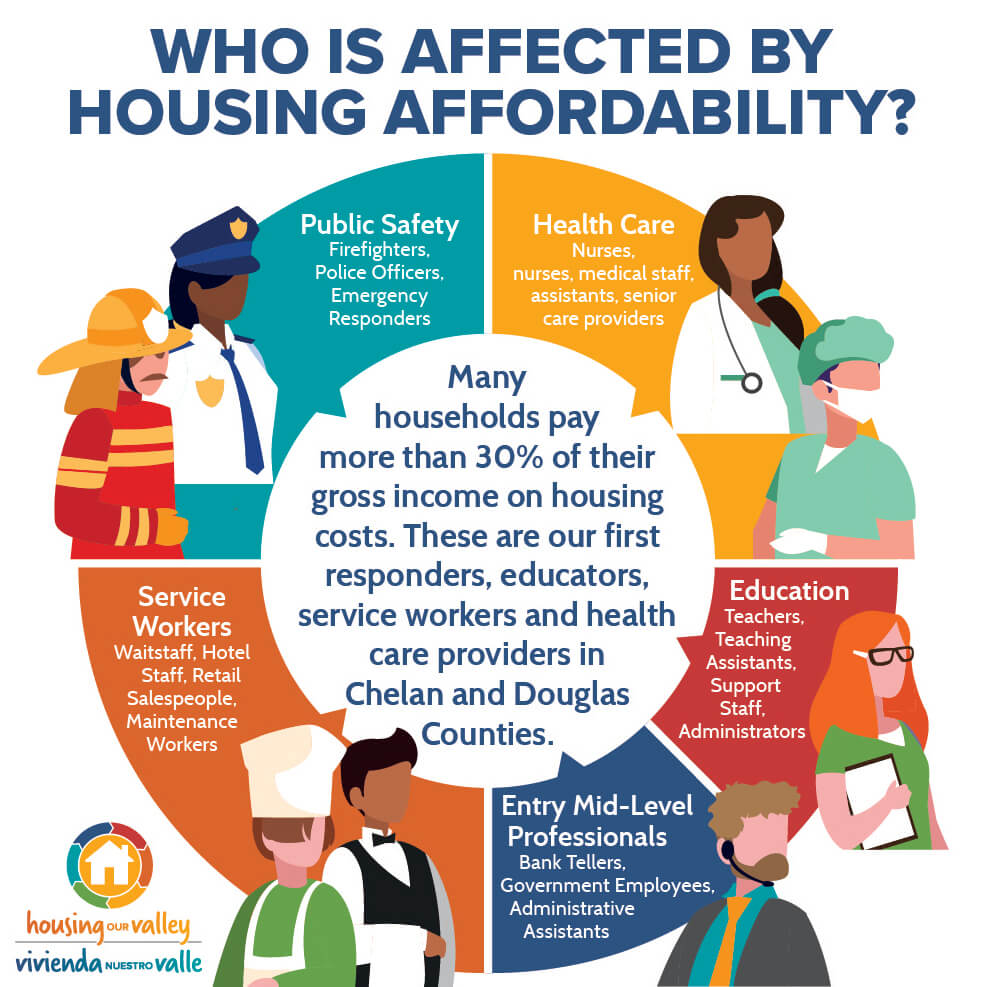 I AM LOOKING FOR AFFORDABLE HOUSING
I WANT TO BUILD AFFORDABLE HOUSING